MASSAGE AT YOUR HOME IN TENERIFE 
Patricia Moreau  – Massage Therapist
---
whatsapp +33662492947
patriciadecannes@yahoo.fr
NOT SEXUAL
Français English speaking. No abla Espaniol
I am in TENERIFE now
Plus d'information sur mon site français : https://www.azurrelax.fr
IMPORTANT : it is NOT sexual, Any unappropriate behavior will be reported to the local police and more.
I come to massage you, your family and your friends to your place or hotel with my massage table for a relaxing or deep tissue massage.
I desert the vicinity of Los Cristianos, Playa de las Americas, Adeje and surroundings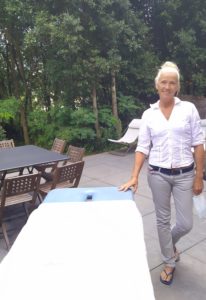 My price for a massage 
60 euros for one hour
80 euros for one hour and half
110 euros for 2 massages (couple),  1 hour each person.
You will need to provide a sheet or or two towels to put on the massage table. I pillow will be also welcome. 
 I  will come with my massage table, my organic oils mixed with essential oils, some relaxing musics of your choice, an oil warmer and an electric blanket in cold winters.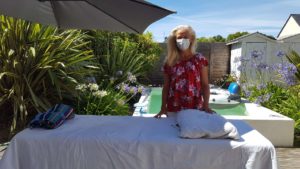 ---
About me : I have been practicing massage for 17 years now.  I have spent a few years in  English speaking countries so there will be no language barrier with you.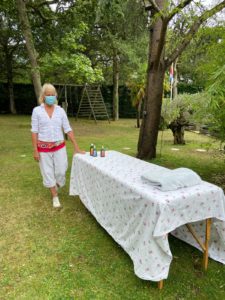 TYPE OF MASSAGES
My massage is adapted to your needs.  I do mixed different technics in one session in order to relax your body fully. I will use some deep tissue massage, Californian moves, Swedish stroke, sport massage, palpé roulé, thaï, shiatsu, reflexology, energetic or draining technics. My moves are very slow and deep, close to the myofascial release.  Not one of my massages are identical and my intuitive fingers will know what to do and when to do it.  So if you are an elderly women or an athletic man, no worries, my massage will be adapted to your needs. It is not a therapeutical massage nor a sexual massage.  If you have any physical injuries, please refer to your doctor, physiotherapist or osteopathe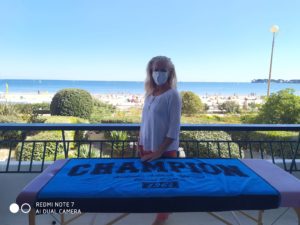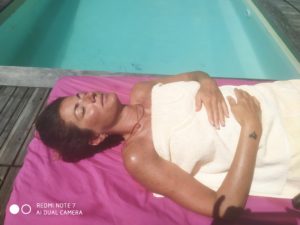 Massage in los chrisrianos